DaVinci Gourmet Naturals Hawaiian Salted Caramel Syrup - 4 x 750 ml Plastic
Exotic alaea – Hawaiian volcanic pink sea salt – balances sweet, buttery caramel in this DaVinci Gourmet Single Origin Naturals syrup. At DaVinci Gourmet, we make our Naturals line of syrups with the highest-quality natural ingredients, and sweeten them with pure cane sugar. Sweet and smooth, our delicious salted caramel syrup pairs perfectly with coffee. Or try this rich-tasting syrup in hot cocoa for an irresistible savory note. Create signature drinks, or combine syrups from our wide selection of Classic, Naturals and Fruit Innovations products to create unique custom flavors.
Our Naturals Single Origin Hawaiian Salted Caramel syrup contains no artificial colors, flavors or preservatives. Contains milk.
This DaVinci Gourmet Single Origin Naturals syrup is available in a 700 mL glass bottle.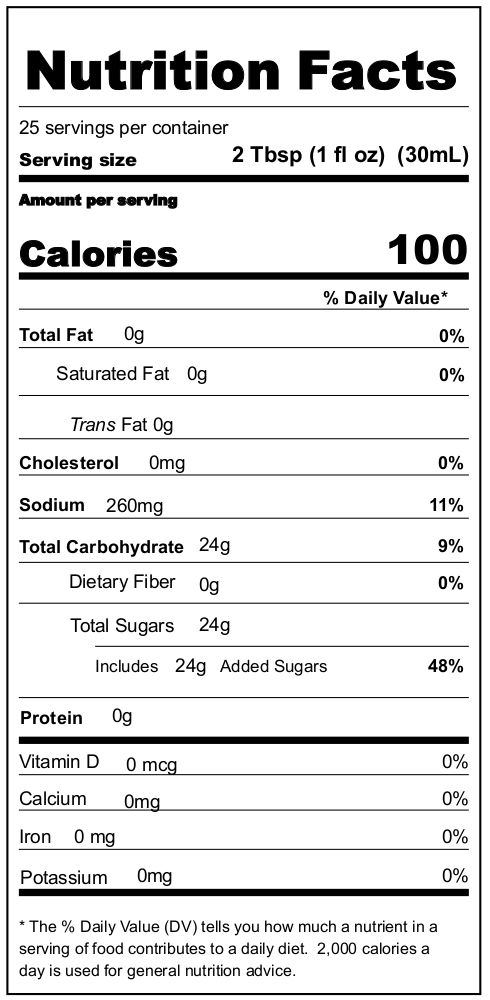 Ingredients: Cane Sugar, Water, Hawaiian Sea Salt, Natural Flavor, Citric Acid.