DaVinci Gourmet Naturals Pacific Northwest Raspberry Syrup - 4 x 750 ml Plastic
Fresh-picked berry flavor infuses every delicious drop of our Single Origin Pacific Northwest Raspberry syrup. The home of DaVinci Gourmet produces the finest raspberries in the world, and we've captured the fresh taste of these sweet-tart berries for optimum flavor. At DaVinci Gourmet, we make every syrup in our Naturals line with the highest-quality ingredients, and sweeten them with pure cane sugar for balanced flavor. Hot or cold, DaVinci Gourmet's versatile single origin raspberry flavored syrup makes a delicious addition to a wide range of culinary and beverage applications For a berry twist in hot beverages, add to coffee, tea or cocoa. In cocktail recipes, try in place of grenadine for natural berry flavor. Invent signature beverages, or add to desserts for incredible raspberry flavor. Or combine with syrups from our wide selection of Classic, Naturals and Fruit Innovations products to create unique custom flavors.
Our Naturals Single Origin Raspberry syrup contains no artificial colors, flavors or preservatives.
This DaVinci Gourmet Naturals flavored syrup is available in a 700 mL glass bottle.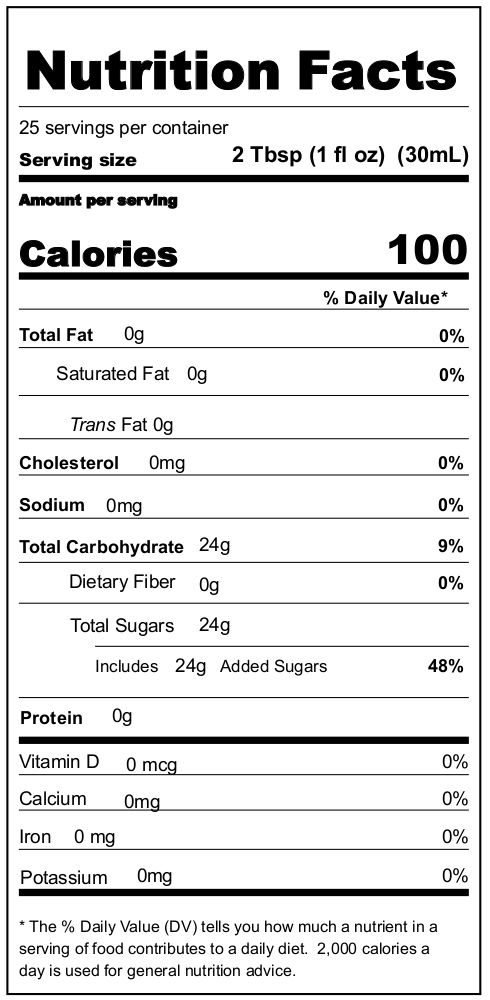 Ingredients: Cane Sugar, Water, Fruit and Vegetable Juice (color), Citric Acid, Natural Flavor.