DaVinci Gourmet Sugar-Free French Vanilla Syrup - 12 x 750 ml Plastic
Sweet vanilla flavor is the star of DaVinci Gourmet's Sugar Free French Vanilla syrup. This versatile vanilla syrup makes a perfect complement to nearly any flavor profile, and is sure to satisfy those who are watching their sugar intake. At DaVinci Gourmet, we create our Sugar Free line of syrups with the finest ingredients for incomparable flavor and quality in every drop. Sweetened with our Sugar Free French vanilla syrup features the same delicious taste as our Classic syrup, minus the calories. To ensure smooth results, it's specially formulated to mix easily in hot or cold drinks without curdling dairy products. Our Sugar Free French Vanilla syrup contains 0 calories per serving. Kosher-Pareve certified.
Diet Certifications: Kosher - Pareve,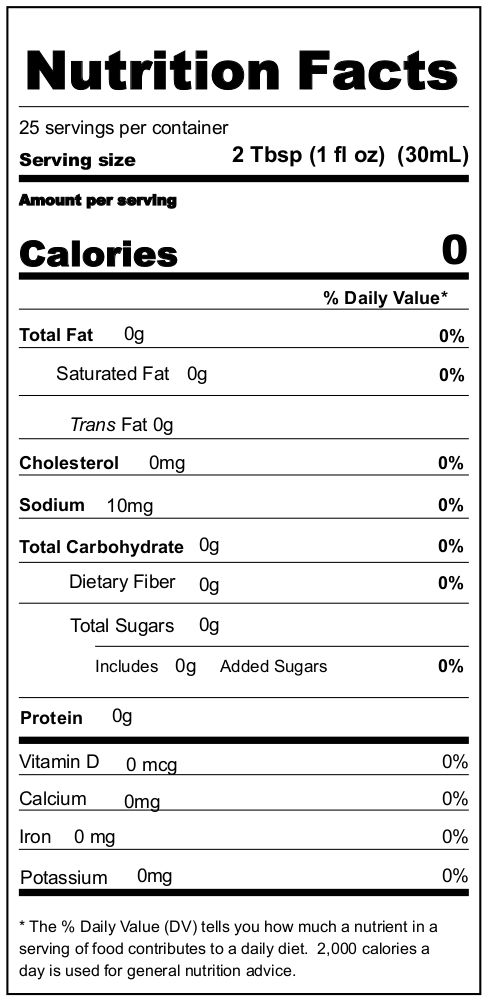 Ingredients: Water, Cellulose Gum, Sucralose, Sodium Benzoate (preservative), Citric Acid, Caramel Color, Natural and Artificial Flavor.