DaVinci Gourmet Sugar-Free White Chocolate Syrup - 12 x 750 ml Plastic
Satisfy sweet cravings minus the guilt with the rich taste of our Sugar Free White Chocolate flavored syrup. This decadent syrup contains the flavors of sweet, creamy white chocolate and notes of vanilla bean for a smooth finish. At DaVinci Gourmet, we formulate all our products with only the finest ingredients to ensure incomparable taste. Our Sugar Free White Chocolate syrup features the same delicious taste as our Classic syrup, but without calories or sugar. Worldwide, professional baristas and connoisseurs alike trust our products to help them create delicious premium beverages, cup after cup. With their needs in mind, we formulated our Sugar Free syrup to dissolve quickly and easily in hot and cold drinks. For ultra-smooth, creamy results, we designed it to resist curdling dairy products, so it's a perfect addition to a variety of beverage and culinary applications. Our Sugar Free White Chocolate syrup contains 0 calories per serving. Kosher-Pareve certified.
Diet Certifications: Kosher - Pareve,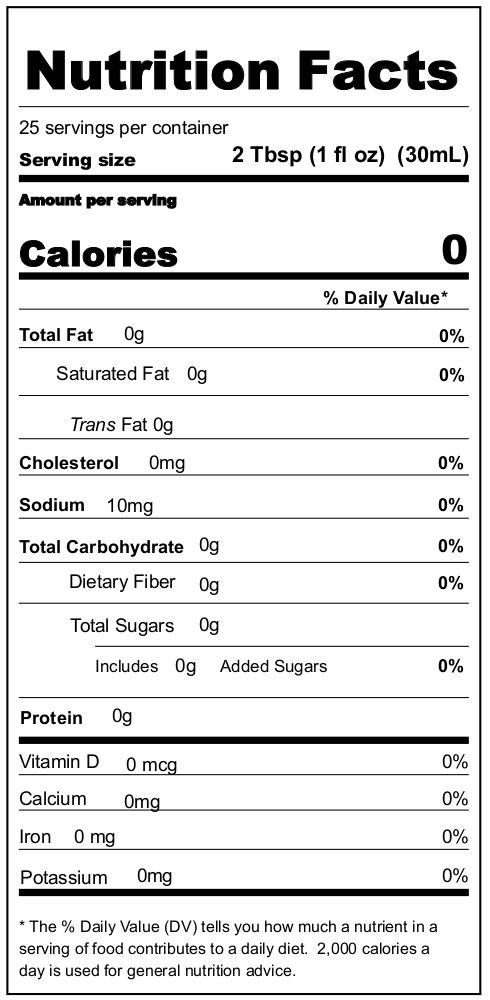 Ingredients: Water, Cellulose Gum, Sucralose, Sodium Benzoate (preservative), Citric Acid, Natural and Artificial Flavor.