Golden Dipt All-Purpose Breading - 6 x 5 lb
Spice up poultry, seafood, vegetables and more with a hint of black pepper in this all-purpose breading from Golden Dipt. This coating provides uniform coverage with medium-fine texture. It features a low moisture content to help absorb less oil during frying. And its long fry tolerance makes it an ideal choice for foods that require more time in the fryer. At Golden Dipt, a trusted partner of the foodservice industry since 1938, we put our decades of expertise to the test to meet the unique challenges of operators like you. We've formulated this convenient all-purpose coating with premium ingredients for scratch-quality taste that will keep patrons coming back. The medium seasoning level enhances the taste of your food without overpowering. This multipurpose breading contains milk and eggs, so all you need to do is coat and fry to perfection!
Our All-Purpose Fully Seasoned Breading is Kosher-Dairy certified. Contains egg, milk and wheat.
This breading mix is available in an economical 50 lb. bag to coat 500 lbs. , a 50 lb. bag in box to coat 500 lbs. , or 5 lb. bags, 6 per case, to coat 300 lbs.
Diet Certifications: Kosher - Dairy,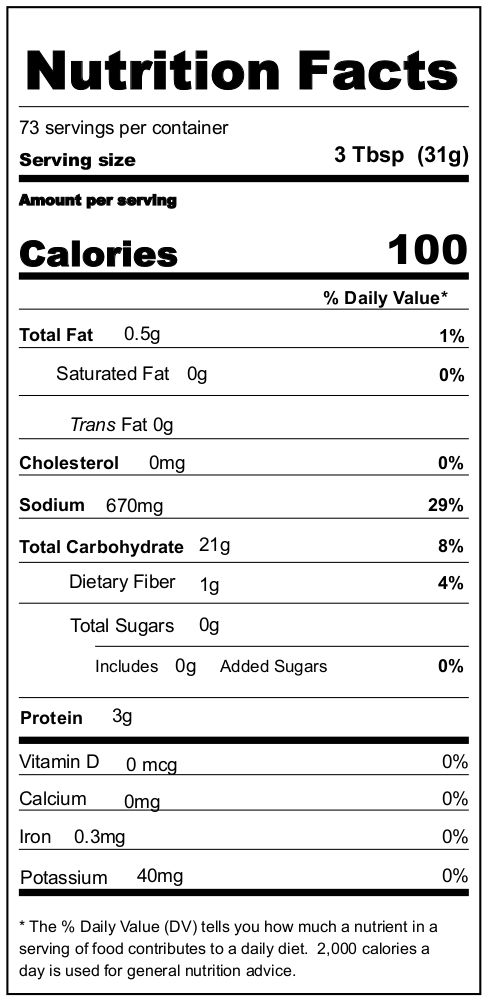 Ingredients: Bleached Wheat Flour, Salt, Yellow Corn Flour, Soybean Oil, and Natural Flavor. CONTAINS WHEAT Greatness Starts Here™
Premium foodservice coatings & mixes created for chef by chefs