Island Oasis Wild Berry Frozen Beverage Mix - 12 x 32 oz
Wild for berries? Then you'll love the quintet we've concocted in this Wildberry Mix from Island Oasis! Our delectable mix of succulent strawberries, ripe raspberries, blueberries, blackberries and black currants will delight taste buds with fresh flavor. Now you can keep the taste of these delicate beauties at your fingertips anytime without washing and storing delicate produce. We've carefully blended this thick mixture of fruit purees for authentic fruit flavor you'll taste in every sip. For good measure, we enhance it with a hint of real sugar to balance the flavor profile. And for extra nutrition, we fortify it with 100% of the recommended daily value of vitamin C, in a 3 oz. serving. At Island Oasis, we think fresh, healthy fruit should be easy to enjoy. So we work hard to bring our customers the finest fruit nature has to offer. Just thaw our frozen mix in the fridge and experience the fresh taste and health benefits of fruit without the hassle. It doesn't get much easier than that!From fruity smoothies to cocktails and mocktails, make them all quickly and easily with our frozen Wildberry Mix. For a very berry smoothie, blend with ice, or combine with other premium Island Oasis mixes for a custom flavor. Get creative and invent signature cocktails and mocktails with big berry taste. No matter how you blend it, you'll have fresh-tasting fruit at your fingertips with our Wildberry Mix. This gluten-free, natural Island Oasis Wildberry Mix contains no artificial flavors, colors or preservatives, high fructose corn syrup, or trans fats. Kosher certified. PLEASE NOTE: Frozen products only ship Monday, Tuesday, and Wednesday due to storage of frozen products.
Diet Certifications: Kosher - Pareve, Gluten-Free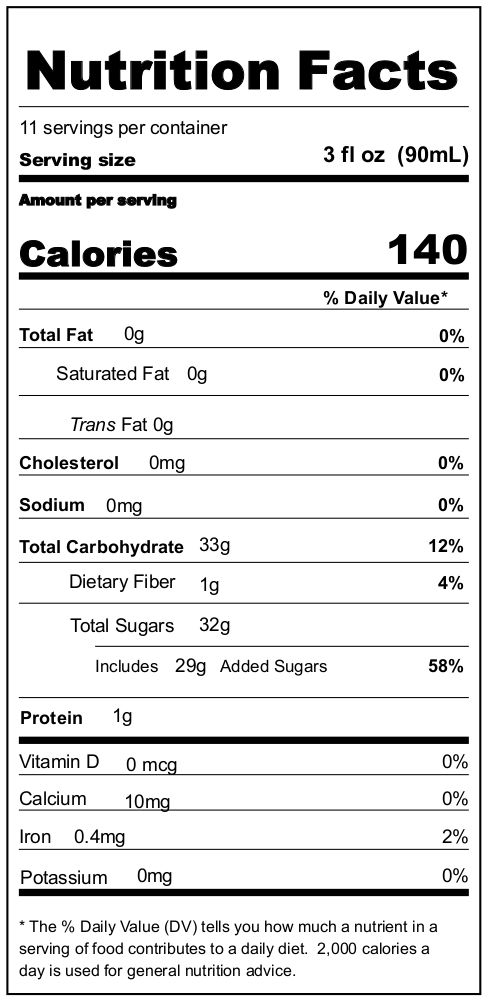 Ingredients: Wildberry Blend (Strawberry Puree, Blueberry Puree, Raspberry Puree, Blackberry Puree), Water, Cane Sugar, Citric Acid, Ascorbic Acid (Vitamin C), Natural Flavor.